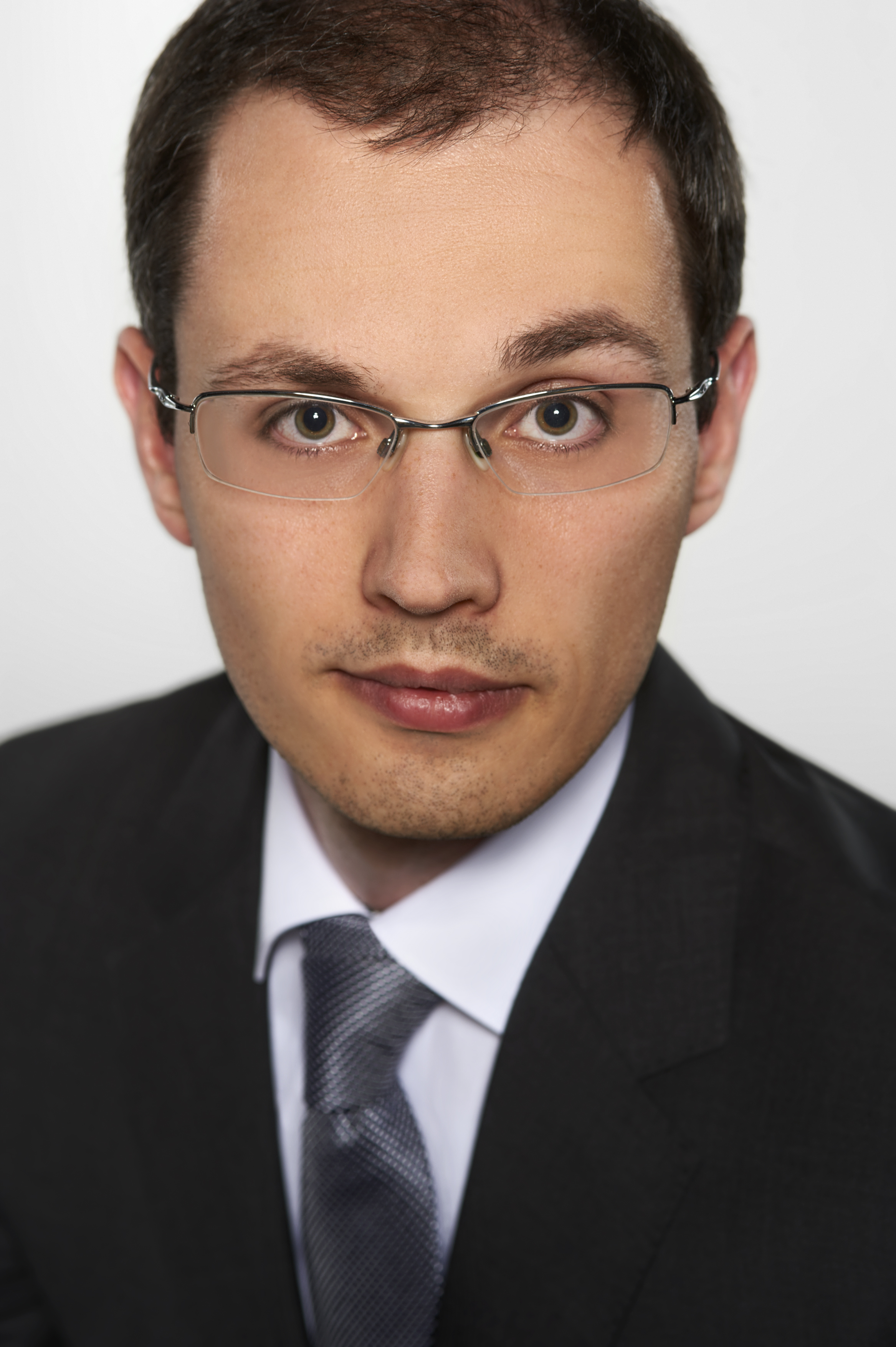 Dr. Christian Hilpert, M.Sc.
Postdoctoral Researcher
Office: 3046, Von-Melle-Park 5, Aufgang A,
Faculty of Economics and Social Sciences,
Hamburg University
Von-Melle-Park 5
D-20146 Hamburg
Germany
Email: Christian Hilpert
Welcome! I am a financial economist and hold a postdoctoral researcher position at the Chair for Finance at Hamburg University. Previously, I earned a PhD from the University of Bonn's Bonn Graduate School of Economics. You can find more information about my research here or at my google scholar page.
Research Interests
Finance, Behavioral Finance and Insurance, Quantitative Finance, Risk Management.
Working Papers
Rating Under Asymmetric Information (2017) [link to SSRN] (joint with Stefan Hirth and Alexander Szimayer)

We analyze how a firm's reputation and track record affect its rating and cost of debt. We model a setting in which outsiders such as a rating agency and the firm's creditors continuously update their assessment of the firm's true state described by its cash flow. They observe the latter only imperfectly due to asymmetric information. Other things equal, the rating agency optimally rates a firm with the same observed cash flow higher, if the historical minimum is sufficiently low. Thus, the rating is not only driven by the most recent information, but history matters. The rating agency refines its unbiased cash flow estimate by ruling out the most overestimated types, leading to an overestimation at default. In response, the firm delays default and lower asset values are available to creditors upon default.

Presented at: Annual Meeting of the Western Finance Association (Whistler, Canada, June 2017), Curtin University* (June 2017, Bentley, Australia), Australian National University* (Canberra, Australia, May 2017), Hamburg University (Hamburg, Germany, April 2017), 20th Conference of the Swiss Society for Financial Market Research (Zurich, Switzerland, March 2017), University of Aarhus (Aarhus, Denmark, November 2016). Presentations by coauthor indicated by star.

Previous title: "History Matters: Credit Rating under Asymmetric Information".

The Effect of Risk Aversion and Loss Aversion on Equity-Linked Life Insurance with Surrender Guarantees (2016), [link to SSRN]

We value equity-linked life insurance contracts with surrender guarantees from the perspective of risk averse and loss averse policyholders in continuous time. With increasing risk aversion, policyholders surrender their insurances for higher values of the underlying equity fund, compared to optimally stopped insurance contracts, leading to substantial losses. Moreover, high discounting amplifies suboptimal surrender. Loss averse policyholders display a different surrender behavior: They surrender only policies for which the surrender benefit represents a large gain, while holding on to unsuccessful contracts, so that the disposition effect increases the contract value relative to a contract stopped by a risk averse policyholder.

Presented at: 41st Symposium of the Spanish Economic Association (Bilbao, Spain, December 2016), LMU Munich (Munich, Germany, November 2016), Hamburg University (Hamburg, Germany, November 2016), 43rd Annual Seminar of the EGRIE (Limassol, Cyprus, September 2016), American Risk and Insurance Association 2016 Annual Meeting (Boston, USA, August 2016), 2016 China International Conference on Insurance and Risk Management (Xi'an, China, July 2016), Annual Congress of the German Insurance Science Association (Vienna, Austria, March 2016), 18th International Congress on Insurance: Mathematics and Economics (Shanghai, China, July 2014), 8th Conference in Actuarial Science and Finance (Samos, Greece, May 2014), Finance and Insurance Seminar (Bonn, Germany, April 2014).
Papers under Revision
Skewness Preference and the Popularity of Technical Analysis (2015), [link to SSRN] (joint with Sebastian Ebert)

The popularity of technical analysis is puzzling. We propose a simple model of how investors evaluate a trading rule, and show that the market timing of technical trading rules induces lottery-like trading profits. Therefore, investors' preference for positive skewness caters to the popularity of technical analysis. Since prospect theory implies strong skewness preference, it can explain the puzzle of why investors trade extensively on chart patterns that are meaningless in light of the efficient market hypothesis. Advocates of technical analysis often invoke behavioral finance as its theoretical foundation. Contrary to this view, our paper shows that ideas from behavioral finance can explain why technical analysis is popular despite its lack of theoretical foundation and empirical success.

Presented at: Southwest University of Finance and Economics (Chengdu, China, February 2017), Hunan University (Changsha, China, February 2017), Lingnan (University) College at Sun Yat-sen University (Guangzhou, China, February 2017), University of Calgary (Calgary, Canada, March 2016), University of Ulm (Ulm, Germany, November 2015), University of Aarhus (Aarhus, Denmark, November 2015), 22nd Annual Meeting of the German Finance Association (Leipzig, Germany, September 2015), 41st Annual Seminar of the EGRIE (St. Gallen, Switzerland, September 2014), University of Hamburg, (Hamburg, Germany, August 2014), 23rd European Financial Management Association Conference (Rome, Italy, June 2014), 17th Conference of the Swiss Society for Financial Market Research (Zurich, Switzerland, April 2014), Finance and Insurance Seminar (Bonn, Germany, April 2013).

Previous Title: "The Trend is Your (Imaginary) Friend: A Behavioral Perspective on Technical Analysis"
Publications and Accepted Papers
Mergers and Acquisitions: Collar Contracts, (2015), [link to Journal] (joint with An Chen). Published in The Journal of Risk, 17(4), pages 101-133.

Collar offers and walking-away rights have become popular tools in merger and acquisition transactions. In this paper, we price "fixed price collars" and "fixed ratio collars" and value the commonly included right to terminate the M&A transaction before the closing date. We show that the right to walk away from the M&A deal can increase the value of the deal substantially. Collar offers are usually beneficial to the target company's investors with power-utility compared to the traditional all-cash payment and stock-for-stock payment of the transaction. In our model, the feature of terminating the deal before the closing date does not always increase expected utility of target investors.
The Effect of Secondary Markets on Equity-Linked Life Insurance Contracts with Surrender Guarantees (2014), [link to Journal] (joint with Jing Li and Alexander Szimayer). Published in The Journal of Risk and Insurance, 81(4), pages 943-968, Winner of the Gausspreiss 2012 (Runner Up Award).

Many equity-linked life insurance products offer the possibility to surrender policies prematurely. Secondary markets for policies with surrender guarantees influence both policyholders and insurers. We show that secondary markets lead to a gap in policy value between insurer and policyholder. Insurers increase premiums to adjust for higher surrender rates of customers and optimized surrender behavior by investors acquiring the policies on secondary markets. Hence, the existence of secondary markets is not necessarily profitable for the primary policyholders. The result depends on the demand for and the supply of the contracts brought to the secondary markets.